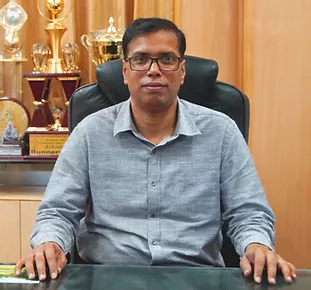 Prof. Yagnamurthy Sreekanth,
Principal, RIE & Chief Co-ordinator, IUCTE
MESSAGE FROM CHIEF COORDINATOR
The Regional Institute of Education, Mysuru was established in August, 1963 to cater to the needs of Southern States which at present include Andhra Pradesh, Karnataka, Kerala, Tamil Nadu, Telangana and the Union Territories of Puducherry and Lakshadweep. During more than half a decade, the Institute has rendered invaluable service to the nation in general and southern states in particular and has evolved into a unique organization, with its increasing range of activities that has influenced school education and teacher preparation in South India. Recognising its contributions, the RIE, Mysuru has been sanctioned the Inter-University Centre for Teacher Education (IUCTE) by the Department of Higher Education, MHRD in December 2017 under the scheme PMMMNMTT. The IUCTE will cover all Schools of Education and Departments of Education in the Southern Region and make every effort to network and strengthen them for quality improvement in teacher and school education.